T-SHIRTS
The "official" shirt for our homeschool group is this yellow tee!
100% cotton with a loose classic fit that wears well on anyone.
Adult sizes = S, M, L, XL, 2X-6X
Kids Sizes = XS, S, M, L
Baby & Toddler Sizes =
6 mo, 12 mo, 18 mo, 24 mo, 2T, 3T, 4T
Matching t-shirts provide a sense of group identity - plus, the color yellow is easy to spot - in the desert, in the woods, or in a crowd! It would be nice if we can all get the same color shirts so we can quickly locate and keep track of our group members on field trips, service projects, etc. But if you prefer something else, feel free to pick and choose. They will all have the same design on front.
Of course, whether or not you buy a DHCH t-shirt in the first place is totally optional, but we hope you will. The online gallery makes it easy to get an assortment for the whole family! (And if we get enough people to order at the same time, we can get a bulk discount.)
For every order placed, 10% of the sale will be donated to DHCH. If you click through the links on this page, we will also get a 7% referral fee - that's 17% in total earnings! We can use this money for group activities, special events, speaker honorariums, etc.
View our Online Storefront:
http://www.zazzle.com/DesertHills*
If you type the URL into your browser, don't forget to add the asterisk.
* This is called the "Zazzle Star" and it functions as our referral link.
PRODUCT LIST
(Click on an image to order the item)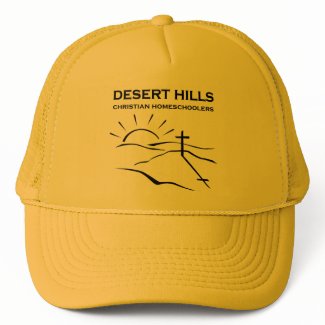 Hats
Great on field trips and outdoor events for keeping the sun off your head!
Wear it with or without the matching t-shirt.
---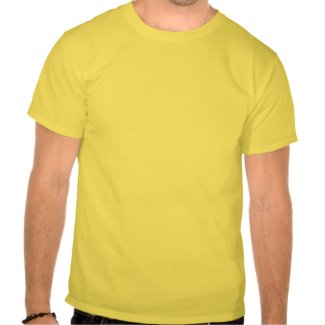 T-shirts
DHCH t-shirts in kids and adult sizes.
---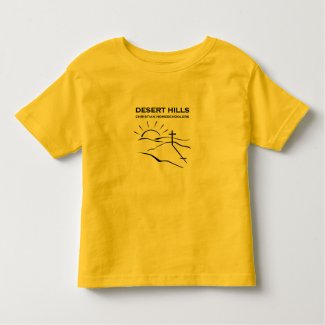 Toddler Shirts
DHCH t-shirt sized just right for toddlers.
---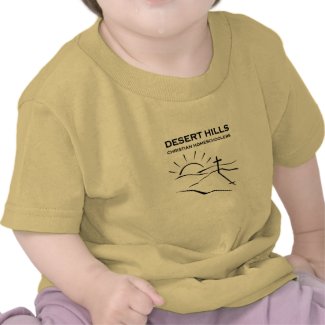 Baby Shirts
DHCH t-shirt on a smaller scale for babies.
---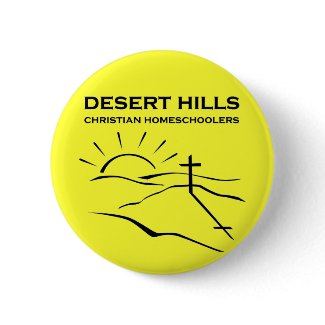 Buttons
A button with our homeschool group name on it that can be pinned to your bookbag, backpack, tote bag, purse, fanny pack, lapel, etc. If you don't have a DHCH t-shirt, you can wear this button and we'll still be able to spot you!
---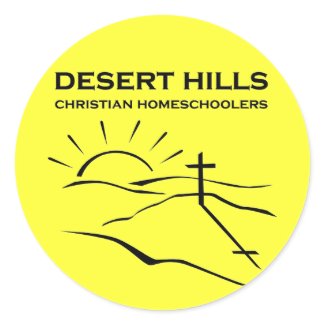 Stickers
You can put these large round yellow stickers on notebooks, folders, binders, in scrapbooks, and on the front of your DHCH Membership Booklet after you print it out.
---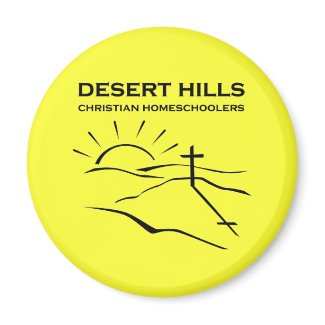 Magnets
Our bright yellow DHCH magnet sticks to the fridge or file cabinet
for holding notes, lists, reminders, assignments, kids' artwork, etc.
---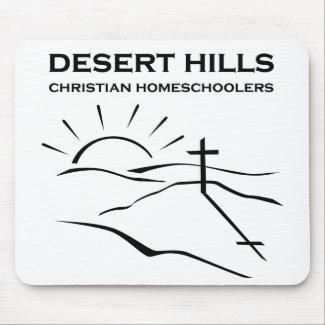 Mousepad
Keep your mouse rolling in style on a DHCH mousepad.
---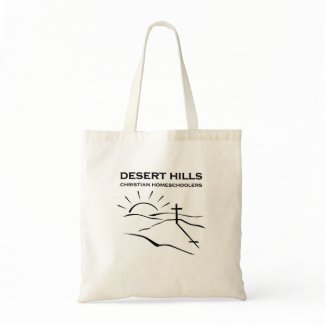 Tote Bag
Use this tote to carry your books and supplies.
Or bring it to the homeschool convention and fill it up!
"Trust in the Lord with all thine heart; and lean not unto thine own understanding. In all thy ways acknowledge him, and he shall direct thy paths."
~Proverbs 3:5-6~
Copyright . Desert Hills Christian Homeschoolers. All rights reserved.